Just in case you missed part 1:
Follow-up project: French Chansons - Part 2!! Registration has been openend!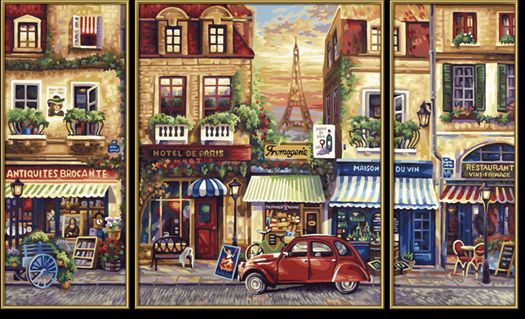 As from the 14th of January we start this follow-up project in the Koorenhuis in The Hague. After the last regearsal on the 18th of March 2019, we will be giving a short performance on the stage of the entrance hall of the Koorenhuis.
During the first part, in autumn 2018, we worked on Sous le ciel de Paris, Les feuilles mortes, Tous les garçons et les filles en Non, je ne regrette rien. We will, at request, continue with this charateristic music.
We will submerge for 9 weeks in the wonderful French language with beautiful chansons and poetic texts.
Apart from deeping the repertoire, as mentioned earlier, we will address amongst others C'est si bon and Hier encore.
All arrangements have been adjusted to the possibilities of a nine-week project.
Are you in....? On Monday from 18:30 hours until 20:00 hours. (The first rehearsal will last till 20:15 hours).
The start date of the next project is the 14th of April 2019.
The maximum number of participants is 25.
The costs are: € 99,- (incl. 9,0 % VAT) for a course of 9 weeks and 1 performance. Including materials, but excluding € 7,50,- for the accompaniment by our pianist.
Information and registration: annemariewillems@ziggo.nl. You can also register by completing this Registration Form .
See also: General Terms and Conditions Project Choirs
Please note: The minimum age to participate is 18 years!!